Join us at the National Forum of State Nursing Workforce Centers 2023 Annual Conference – "Imagining, Innovating and Transforming the National Nursing Workforce". The conference will be held on June 12-14, 2023 at the Ritz-Carlton Pentagon City, Arlington VA and will bring together nursing, workforce, and leaders from across the country to learn, share and network.
The COVID pandemic uncovered and exacerbated long-standing nursing workforce issues.  We are in an unprecedented time of immense change and transformation.  Sharing in-depth analyses of the issues and innovative initiatives will help colleagues, academicians, and policy makers work collectively to make significant strides in addressing this public health issue.  This national conference will focus on these key issues that affect the nursing workforce shortage:
Understanding root causes of the workforce shortage will enable us to create innovations to build the workforce that meets the needs of the future
Highlighting innovations to address the nursing pipeline and upskilling the nursing workforce with a focus on justice, equity, diversity, and inclusion
Identifying effective strategies to promote health and wellbeing of nurses and healthy work environments to re-energize nurses back to direct care
Exploring the impact of healthcare financing issues such as payment reform, prospective payments, value based purchasing on the nursing workforce
Recommending strategies to decrease the gap between academic preparation and the skillful practice in clinical entities
The National Forum of State Nursing Workforce Centers is a national network of 40 nursing workforce entities reaching more than 4 million nurses across the nation. The centers focus on addressing the nursing shortage, support the advancement of nurse workforce initiatives, and share best practices in nursing workforce research, planning, development and formulation of policy. Visit www.nursingworkforcecenters.org to learn more about our work.
Conference Objectives
The National Forum of Nursing Workforce Centers conference will explore strategies, policy, and advocacy related to the nursing workforce related to:
K-12 pipeline

Pre-requisite education, pre-nursing pathways

Pre-licensure education at the RN and APRN levels

Health and well-being of the nursing workforce

Upskilling the workforce through academic and/or mentoring programs

Optimizing the nursing workforce

Workforce data
Opening Keynote Presentation 
The Power of Nursing- Past, Present & Future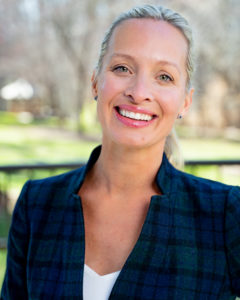 Rebecca Love, RN, BS, MSN, FIEL
Chief Clinical Officer
IntelyCare, Inc
Rebecca is an experienced nurse executive and is the first nurse featured on Ted.com, and recognized as one of Modern Healthcare's most influential people in healthcare in 2022.  Rebecca, was the first Director of Nurse Innovation & Entrepreneurship in the United States at Northeastern School of Nursing – the founding initiative in the Country designed to empower nurses as innovators and entrepreneurs, where she founded the Nurse Hackathon, the movement has led to transformational change in the Nursing Profession. In early 2019, Rebecca, along with a group of leading nurses in the world, founded and is President of SONSIEL: The Society of Nurse Scientists, Innovators, Entrepreneurs & Leaders, a non-profit that quickly attained recognition by the United Nations as an Affiliate Member to the UN.    Rebecca is an experienced Nurse Entrepreneur, founding HireNurses.com in 2013 which was acquired in 2018 by Ryalto, LTD UK, where she served as the Managing Director of US Markets, until it's acquisition in 2019.  Currently, Rebecca serves as the Chief Clinical Officer of IntelyCare, Inc.  Rebecca is passionate about empowering nurses and creating communities to help nurses innovate, create and collaborate to start businesses and inventions to transform healthcare.
Rebecca holds a M.S. in Nursing from Northeastern University, B.A. in International Relations/Spanish from Boston University, an, sits on the board of NextGen Ventures, Health Science Entrepreneurs at Northeastern University & the Host Committee for the Massachusetts ACLU.  She currently lives in Marblehead, Massachusetts with her husband and 3 children.
Keynote Presentation
Updates from 

the

 HRSA Administrator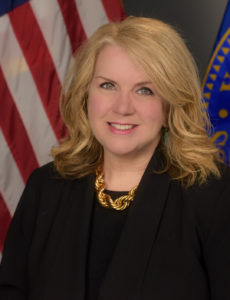 Carole Johnson
Administrator
Health Resources and Services Administration
U.S. Department of Health and Human Services
Carole Johnson is the Administrator of the Health Resources and Services Administration, the federal agency in the U.S. Department of Health and Human Services focused on health equity, supporting health care services for historically underserved communities, and working to build a robust and diverse health care workforce. Johnson joined HRSA from the White House COVID-19 Response Team where she led mitigation and surge response efforts. She previously served as Commissioner of the New Jersey Department of Human Services, leading the state's largest agency and providing health care and social services to one-in-five New Jerseyans. During her tenure, she expanded Medicaid coverage of mental health and substance use disorder services, created new Medicaid benefits to improve maternal health outcomes, substantially increased child care rates for the first time in a decade, and expanded food assistance benefits. She also served for more than five years in the Obama White House, working on implementation of the Affordable Care Act, combatting the opioid epidemic, responding to public health challenges like Ebola and Zika, and advancing public health priorities. Johnson spent several years on Capitol Hill as health staff. She previously was a program officer with the Pew Charitable Trusts.
Luncheon Presentation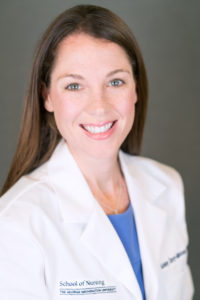 Ashley Darcy Mahoney, PhD, NNP-BC, FAAN
Robert Wood Johnson Foundation Senior Nurse Scholar in Residence
Professor – George Washington University
Ashley Darcy-Mahoney a neonatal nurse practitioner and researcher, has worked throughout her career to advance nursing research, education and practice, with a focus on neonatology, infant health and developmental pediatrics. Her research has led to the creation of programs that improve health and developmental outcomes for at-risk and preterm infants.
As a tenured associate professor of nursing and the director of infant research at George Washington University's Autism and Neurodevelopmental Disorders Institute, Dr. Darcy-Mahoney advances the body of research in infant health and developmental outcomes in high-risk infants with a focus on understanding the early brain and development trajectories in this population. In addition to her work with the institute, she conducts interdisciplinary research through "Talk With Me Baby" a multi-agency initiative using the nursing workforce to educate parents in the importance of talking and engaging with their babies in early infancy. Her research seeks to improve early-childhood outcomes for these infants, most recently through language interventions that improve future literacy and cognitive development.
Dr. Darcy-Mahoney is a Robert Wood Johnson (RWJ) Nurse Faculty Scholar and with her most recent grant from the RWJ Foundation, she is pursuing outcomes research in preterm infants by comparing developmental trajectories of children raised in a bilingual environment against those raised in a monolingual environment.
She is a fellow of the American Academy of Nurses, a 2017 Josiah Macy Scholar, was named among the Top 25 Pediatric Nursing Professors by nursepractitionerschools.com and has earned numerous awards, including the 2014 March of Dimes Nurse of the Year, Florida Association of Neonatal Nurses President's Award and the Lillian Sholtis Brunner Award for Innovation from her alma mater, the University of Pennsylvania.
Paul Leon, RN, BSN, PHN
Future of Nursing: Campaign for Action Senior Health Equity Fellow
CEO – National Healthcare & Housing Advisors
Paul Leon, is the former CEO, President, and Founder of Illumination Foundation, a nonprofit organization whose mission is to disrupt the cycle of homelessness. Established in 2008, Illumination Foundation is a uniquely healthcare-focused homeless services provider, leading  innovative healthcare and housing solutions. Paul pioneered Illumination Foundation's Recuperative Care/Medical Respite Program to manage the discharge of homeless patients from hospitals, making it the largest provider of Recuperative Care in the United States. In 2021, Illumination Foundation was listed as one of the top ten nonprofit organizations in Orange County.  Paul serves on several advisory committees including the UC Irvine School of Nursing and the Mental Health Association of Orange County. He conducts classes for leading institutions such as the USC School of Social Work, and UCI's School of Medicine. He consults with CHOC's Residency Program and the Kaiser Family Resident Program and serves on the Board of Directors for the National Health Care for the Homeless Council (NHCHC). Recently, Paul has been named a Senior Fellow of the Future of Nursing: Campaign for Action, an initiative of the AARP Foundation, AARP and the Robert Wood Johnson Foundation. Paul's innovative work has been recognized by the PIMCO Leadership Circle Award and the James Irvine Foundation Leadership Award. Most recently, Paul was named one of ten AARP Well-Being Champions to "recognize those championing change across America in the areas of health and well-being." In 2019, Paul won the AARP Purpose Prize Award which honors "extraordinary people ages 50 and older who've dedicated their lives to serving others in creative and innovative ways." Through the creation of NHHA, Paul's goals are to continue to advise, research and publicize public health models in an effort to end homelessness. He is a tireless champion for the ever-growing issues of poverty, homelessness, and healthcare.
Presentation
The Only One in the Room
"My Life's experience as the Minority, Nurse or male in the Healthcare C-Suite"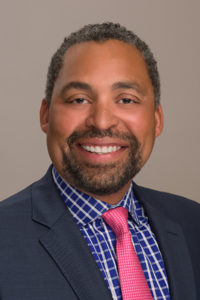 Brian S. Dawson, MSN, RN, CNOR, CSSM
System VP of Perioperative Services 
Common Spirit Health
As the first Afro-American Male, Nurse Corps Officer to Command a Naval Hospital; Brian earned his Bachelor of Science in nursing from American University in Washington, DC. Upon graduation, he was commissioned as an Ensign in the US Navy Nurse Corps in 1983.  Brian served in various positions, including SPD Manager, OR Department Head and Director of Surgical Services at multiple facilities.  In 1997, Brian graduated with honors from Old Dominion University in Norfolk, Virginia with a Master of Science in Nursing Administration/Leadership.  He went on to serve as the COO of Naval Hospital Camp Lejeune, Marine Corps Base Jacksonville, NC and as the CEO of the Navy's largest overseas Medical Treatment Facility U.S. Naval Hospital in Okinawa, Japan.  
He finished his distinguished 28 year naval career as the Chief of Staff for the 36th Navy Surgeon General.  Upon retiring from the Navy, Brian has served as the Vice President of Surgical Services for Salem Hospital in Salem, OR; as Director of Surgical Services at St Anthony's Hospital in Lakewood CO; Served as an Instructor / Educator for AORN's Nurse Executive Leadership Series; Serves as CEO and President of BD Perioperative and Healthcare Consulting, LLC.  He currently serves as the System VP of Perioperative Services, Common Spirit Health.
The hotel block for the conference is closed.
Gold Sponsor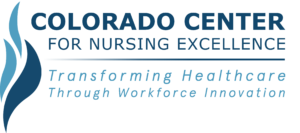 Silver Sponsor 

Bronze Sponsors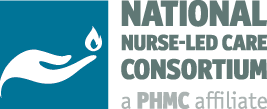 Conference Bag Sponsor